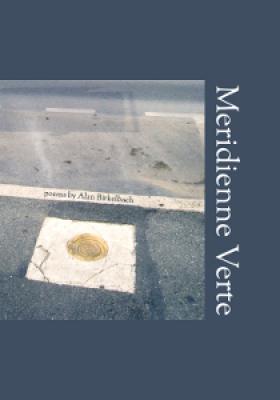 Meridienne Verte (Paperback)
Purple Flag, 9780944048627, 92pp.
Publication Date: May 15, 2015
* Individual store prices may vary.
Description
Alan Birkelbach's tenth book of poetry, Meridienne Verte, is an existential romp through terrain that seems familiar at first - but changes before our very eyes. With each accessible poem, balancing wisdom with irreverence, Birkelbach invites readers in with simple and common language - and then leaves them in an environment not unlike the scientific explorers in his poem "A Little Conversation about Geometers" who have suddenly found themselves in a different place in the center of the earth, all rules of gravity and survival changed. It is their world, yes, but it isn't the same anymore - because someone asked a question that altered everything: "What use was there in measuring the stars...?" In so many of the poems, "When Those Choose to Talk" or "Atlas On His Day Off," for example, Reality (with a capital R) is so far away - but it isn't really. The poems are full of the mysterious minutiae of the reality we all know, transported to mythical and almost unbelievable settings. Whether it is the transient nature of a camisole failing off an invisible shoulder, or the misericordia in a church most of us will never visit, the implicit value of the inherent, far-off, and short-term treasure, and measure, is promoted to be one of hope and exuberance. Life may be short. But based on Birkelbach's poems it is well worth living.