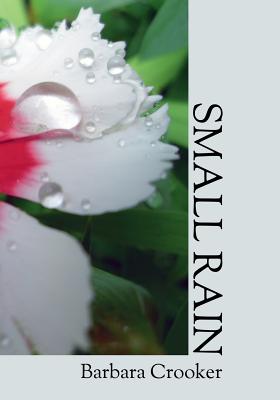 Small Rain (Paperback)
Purple Flag, 9780944048634, 76pp.
Publication Date: December 29, 2014
* Individual store prices may vary.
Description
Barbara Crooker's sixth collection of poetry, Small Rain, is an exploration of the wheel of the year, the seasons that roll in a continuous circle and yet move inexorably forward. Here, gorgeous lyric poems praise poppies, mockingbirds, nectarines, mulch and compost, yet loss (stillbirth, cancer, emphysema), with its crow-black wings, is also always present. In poems that narrow in on the particular ("a cardinal twangs his notes of cheer; he has no truck with irony and post- / modernism"), poems that focus on aging and the body ("how many springs are left on my ticket?"), poems that open out into the larger world of politics, war, global climate change, Crooker's work embodies Wendell Berry's words, "Be joyful, though you have considered all the facts," reminding us that sometimes we need to stop in wonder, look at the natural world, which we are close to ruining forever, and let "our mouths say o and o and o.