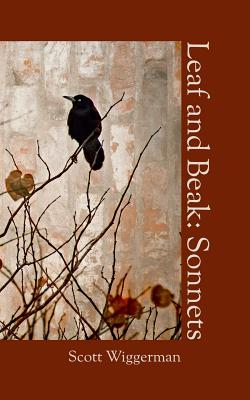 Leaf and Beak (Paperback)
Sonnets
Purple Flag, 9780944048658, 102pp.
Publication Date: February 15, 2015
* Individual store prices may vary.
Description
Most mornings for the past decade, poet Scott Wiggerman has walked the trails at Austin's Mueller Lake Park, an urban space created on land that once held the city's airport. Awake to the landscape as he walked, Wiggerman stopped from time to time and jotted a word or phrase for a poem that would come later. Leaf and Beak is the product of these walks, of the poet's ever watchful eye, of the discipline he learned mastering the sonnet. Readers are in good hands here. The sonnets-seventy-five of them-flow so smoothly you can forget you're reading a sonnet and just let the images take you in, the rhythms move you forward. The poems of Leaf and Beak are quiet poems, reflective poems, poems that ask you to walk in stillness for moments at a time, to absorb "the hidden in full view," to appreciate "a lone green leaf / that hangs on like a weekend birthday, deaf / to bitter winds." Wiggerman moves from the observed image, letting some details turn him inward while others lead to meditations on his fellow beings, on the world he walks. "What will / tomorrow bring that now cannot be seen?" he asks. "What change, what wonders to discover?