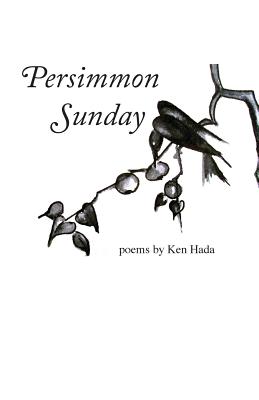 Persimmon Sunday (Paperback)
Purple Flag, 9780944048689, 108pp.
Publication Date: December 15, 2015
* Individual store prices may vary.
Description
With none of the cloying sentimentality of some so-called "nature poets," Hada writes of the natural world as we actually experience it. Few poets since Robert Frost have spoken as clearly and movingly about our attraction to and alienation from the natural world that surrounds us even when we can't be said to be fully in it. In these poems, the speaker is both the man standing on his stoop "looking up at stars" as "tree frogs chortle" and the man who hears the birds more distantly now as he walks tiredly back down the road he has helped to clear and to pave. In the haunting, "Two Deer at Twilight," it is the total otherness of the natural world, its inaccessibility to us that makes the poet love it all the more, as if he were a troubadour and nature his cruel mistress. In "Redbirds Balancing on a Cedar Limb" the poet freely admits that "Their song / is a temporary fix, something / to keep other things away." "I am glad he doesn't trust me," he says, in another poem, of the Roadrunner he has frightened from his back door. Again and again Hada finds poignancy in our strained but indispensable relationship with the natural world. This is the book of poems to tuck into your rucksack before heading into the woods, the book to read on your porch on a clear fall evening as the lights dim around you. This is also the book to carry with you on the bus, train, or taxi into the heart of the busy city, where you just might need it the most. -Benjamin Myers, Oklahoma State Poet Laureate 2015-2016.