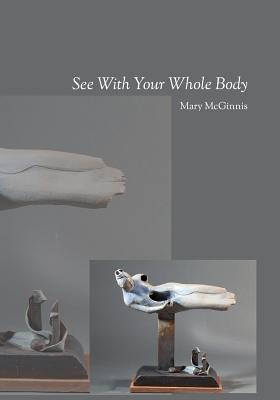 See with Your Whole Body (Paperback)
Purple Flag, 9780944048696, 104pp.
Publication Date: June 30, 2016
* Individual store prices may vary.
Description
If you are able to read only one book this year, let it be this one, See With Your Whole Body, by Mary McGinnis. Emotion disciplined or almost disciplined, passion controlled or almost controlled, anguish, humor wry but intense, are all gathered into neat but often wildly unexpected lines of poetry. The language, the imagery, the insights are startlingly fresh and beautiful as in McGinnis' elegy, "Belonging." She releases a beloved "belonging to everything now" to become "the property/ of the western flycatcher now, the half-light on a raven's wings..." McGinnis will share him "with the mice, / with the wounded cricket, / with the toppled stones as long as there are still stones." The collection makes you want to stop at every page and right then and there find a friend to whom you can read the amazing words out loud. -Elizabeth Raby, author of Beneath Green Rain.