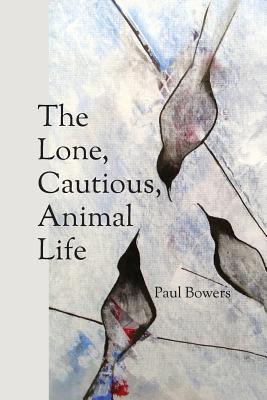 The Lone, Cautious, Animal Life (Paperback)
Purple Flag, 9780944048702, 94pp.
Publication Date: June 30, 2016
* Individual store prices may vary.
Description
In The Lone, Cautious, Animal Life, Paul Bowers establishes a natural connection of human existence within communities of animal life. The poems demonstrate close observation of overlooked, ordinary life. Specific, but uncluttered, details combine with the poet's inferences presented in understated eloquence. In addition to many domestic contexts, his subjects range from tiny Deer Mice to Wildebeest, including cattle, horses, dogs, cats, fox and birds. This is neither a perfunctory nor encyclopedic presentation. Bowers does not use animals for sentiment or inspiration. The collection is not romantic, pastoral, or even ecological, yet the awareness of something other than human will governs. Mindfulness is key to the poet's vision. Bowers puts us in moments of discovery, of shared experience. His observed animals foil the human, who is aware of his mortality. The poet so successfully intertwines human existence with animal life that readers will naturally recognize their participation within a greater-than-supposed social context. Bowers doesn't devalue human life; he humbly sets it within this participatory context of survival. Deceptively simple, these inviting depictions carefully lead readers to significant conclusions, affirming their own existence. At times, Bowers' style negates the very situation he creates. What is not said is powerful. His poetry leads to the point where language is unnecessary. His work reflects a Buddhist, Jane Kenyon influence where the obvious is most vibrant, and the unspoken is most profound. The collection offers a matter-of fact reverence, an acknowledgment of the perilous, temporary gift of life. Not life as we try to make it, but life as it actually is. The poet's mindfulness creates a stubborn personality, evident in all creatures, too real to be ignored, too vulnerable to be mocked. The speaker frequently recognizes marvelous paradoxes of actual existence. What is, is. The truth of this eternal discovery is presented in calm reaction to what is. There is no fear of what may be, no regret of what has been. Just a gentle reminder of the eternal now. The poet doesn't celebrate; he records with acute, affirming detail. The book's parameter suggests a "not this... not this" framing, with human experience in that indeterminate middle. Reading him, I am strangely familiar and oddly comfortable. Reading this work the names of Jane Kenyon, Ted Kooser, Mary Oliver and William Stafford come to mind. Yeah, it is that good. In fact, in some ways, Bowers is better. -Ken Hada, author of Persimmon Sunday.