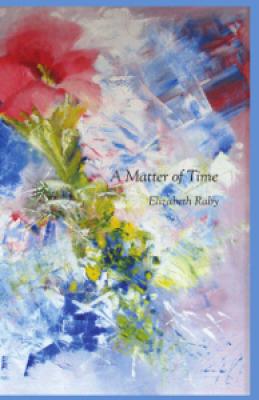 A Matter of Time (Paperback)
Purple Flag, 9780944048726, 100pp.
Publication Date: October 5, 2016
* Individual store prices may vary.
Description
In A Matter of Time, Elizabeth Raby begins in the beginning with an "ever-widening circle of women" assembling fragments, gathering shards, making extraordinary music of ordinary bodies that move "past the miracle / of ever having been here at all." Never abandoning her keen eye for the personal, Raby demonstrates an uncanny ability to put the political into perspective, dancing from "skeletons / of strange creatures" that were "left / imbedded in black muck" when the sea receded 480 million years ago to black rock harvested and sliced by men with no idea "its odd gray inclusions... / had once / been living creatures." The slices become the statehouse floor, and the poet hopes "Some night / after the politicians and tourists / are gone, ...to lie down / on that glossy black, press my cheek / against the small gray life that once was." In the middle, as firmly rooted in story as in lyric, she wryly makes her hearing aids, ordinary things that remind her everything wears out, a memento mori: "The batteries sing a little song just before / they die. May I do the same." As in her previous work, she gently and joyfully reminds us that "just before we die" is the space in which we humans dwell. It is a matter of time. While "the earth might regenerate / given enough time and luck," we are bodies that move past the miracles, in one direction; and "persisting, we gather the shards." Always she finds solace in the natural world -- its complex beauties and the enigmatic lessons it provides. Any life, all life is a vanishing miracle. "But look what we have right here: / babies, birds, Bach, oceans, air-- / you'd think we'd take better care." She ends as she begins, gently jostling "the debris of the human heart," scrubbing the soft pump "with kindly fingers," reaching outward, inviting us to sing along, just before we die.