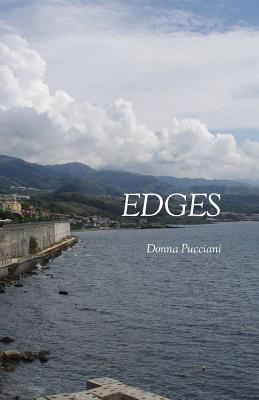 Edges (Paperback)
Purple Flag, 9780944048757, 134pp.
Publication Date: December 14, 2016
* Individual store prices may vary.
Description
Donna Pucciani's seventh book of poetry, Edges, explores the boundaries of human experience, the way persons and things overlap, collide, or simply parallel each other. The four sections of the book, named for Shakespearean references, begin with "The Web of Our Life," which explores the personal in such poems of family tragedy as "Billy's Gun" and faith vs. doubt in "Padre Ernesto Peels an Apple," "The Discipline of Gratitude" and "Psalm for Wall Street." The next section, "I Do Wander Everywhere," follows the author's travels through England, Spain and Italy, with insights both geographical and familial, as she connects with cousins and even long-buried ancestors in "Beach Stone," "Leaving Madrid" and "Liverpool Airport." The most adventurous section of the book is entitled "The Language I Have Learn'd," which presents the author's second language, Italian, in all its grammatical complexity and aural beauty, often crossing the border into bilingual territory but never beyond the reader's reach. And as in her other books, Pucciani approaches natural phenomena--crickets, wind, desert, snow, blackbirds, and the "edges" of days and seasons--in the final section, "Where the Bee Sucks," with a combination of the real and surreal that is a trademark of her work. In Edges, Pucciani takes emotional risks and draws new psychological maps. The juxtaposition of diverse subjects and far-flung settings surprises the reader throughout, with the tension between the sensory and the imaginary always hovering on the page.