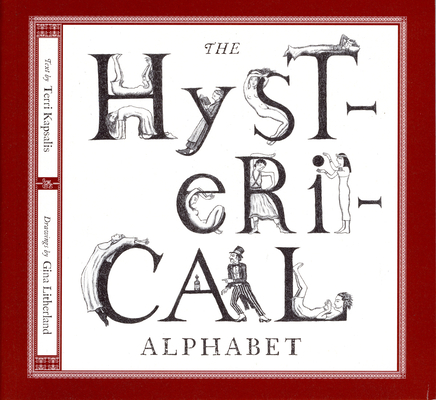 The Hysterical Alphabet (Paperback)
WhiteWalls, 9780945323167, 80pp.
Publication Date: May 15, 2008
* Individual store prices may vary.
Description
Hysteria has an under-recognized (and under-appreciated!) four-thousand-year history that deeply inflects our contemporary ideas about women and illness. The ancient Greek myth of the traveling uterus, shrieking Clytemnestra, Freud's Dora, the French-Victorian electromechanical vibrator, the films of John Waters—one doesn't have to look far to see the manifestation of female hysteria as a cultural symptom. Terri Kapsalis's The Hysterical Alphabet is an abecedary offering condensed history of hysteria with levity, playfulness, and critical insight. Drawn from medical writings and images ranging from ancient Egypt to the present, each letter introduces an episode direct from the annals of medical lore. The Hysterical Alphabet tracks centuries of female malady, heartily disproving the theory that time heals all wombs.
About the Author
Terry Kapsalis recent fiction, Most Beautiful Experiments, was published in "Parakeet" and nominated for a Pushcart Prize. Other writings have appeared in the "Baffler, new formations, Public, "and "Lusitania. "She is the author of "Public Privates: Performing Gynecology from Both Ends of the Speculum. "Gina Litherland s art and writings have been published worldwide in journals and periodicals associated with the international surrealist movement. Litherland s most recent work has been the subject of solo museum exhibitions at the James Watrous Gallery of the Wisconsin Academy of Sciences, Arts, and Letters and the Haggerty Museum of Art at Marquette University in Milwaukee."
or
Not Currently Available for Direct Purchase