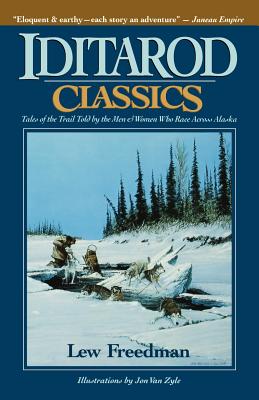 Iditarod Classics
Tales of the Trail Told by the Men & Women Who Race Across Alaska
Paperback

* Individual store prices may vary.
Description
"This book is terrific...I promise you, short of getting on a dog sled, traveling into the darkness, and running the Iditarod yourself, this will be the next best thing to being there."--Mitch Albom, Detroit Free Press Blinding Blizzards. Freezing wind. Paralyzingly cold temperatures. The 1,100-mile Iditarod Sled Dog Race is an annual marathan run from Anchorage to Nome across the nation's most forbidding and dangerous territory. The competitors in one of the world's toughest endurance contests must be resourceful, rugged, and resilient. Sometimes, they must make life and death choices. These are the stories -- in their own words -- of the men and women who challenge the elements. "Earthy & eloquent--each story an adventure." Juneau (Alaska) Empire.
Epicenter Press (WA), 9780945397120, 164pp.
Publication Date: January 1, 1992
About the Author
A native of Boston, Lew Freeman is a sports writer for the Chicago Tribune, where he covers the "outdoor adventures" beat. Previously, he was a sports editor for the Anchorage Daily News and a staff writer for the Philadelphia Inquirer.