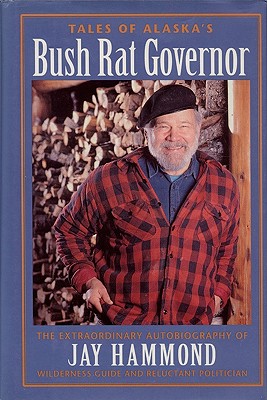 Tales of Alaska's Bush Rat Governor
Paperback

* Individual store prices may vary.
Description
A former marine fighter pilot, Jay Hammond heads north to Alaska after World War II. He becomes a trapper, bush pilot, fisherman, guide, wolf hunter, poet, environmentalist, and finally a reluctant politician who endears himself to Alaska's people by telling them the unvarnished and sometimes unwelcome truth as he sees it about the state of affairs in their oil-boom state. They punish him by electing him governor. In his autobiography, Hammond reveals the real Alaska beyond the media myths and tourist literature. He introduces an assortment of unforgettable characters across the breadth of this giant land and shares his adventures surviving murder and mayhem, airplane crashes, broken bones, bare-knuckle political brawls, and--the greatest affliction of them all--lawyers.
Epicenter Press (WA), 9780945397434, 354pp.
Publication Date: June 1, 1996