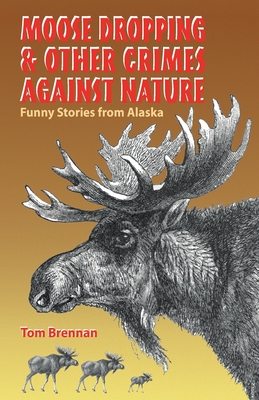 Moose Dropping and Other Crimes Against Nature
Paperback

* Individual store prices may vary.
Description
Alaskans must have a good sense of humor to laugh off the rigors of life in the Far North. And laugh they do, finding humor in: The animal-rights activists who hear about moose droppings and demand to know how far the moose are dropped. The practical joker in Sitka who sneaks a load of burning tires into the crater of a nearby dormant volcano, alarming the local population. The newspaper columnist who claims the best protection against bears is to hike with somebody who runs slower than you do. The wacky deeds and utterances of politicians . . . blundering bureaucrats . . . oddball court cases . . . and April Fool's Day gags both famous and infamous. Ignoring the conventions of political correctness, author Tom Brennan has collected a hoard of humor that will surprise and delight.
Epicenter Press (WA), 9780945397847, 96pp.
Publication Date: April 1, 2000