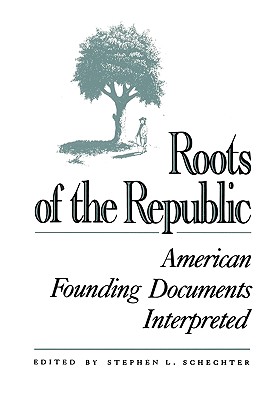 Roots of the Republic (Paperback)
American Founding Documents Interpreted
Rowman & Littlefield Publishers, 9780945612193, 472pp.
Publication Date: November 1, 1991
* Individual store prices may vary.
Description
Roots of the Republic shows how the Constitution was a product, not simply of the Constitutional Convention in 1787, but of a legal and philosophical tradition almost two centuries old. The editors have selected eighteen key documents in the development of that tradition and reproduced them with essays that explain what they mean, why they were written, and why they are important today. Each key document is accompanied by an interpretive essay written by a contemporary scholar. These essays focus on the importance of each frame of government and include commentaries on why they are meaningful today. Intended to help readers learn how to read and understand these documents, the book is also a handy reference and a strong introduction to the development of political thought and the debates surrounding the formation of the state governments and the federal union.
About the Author
Stephen L. Schechter served as director of the New York Commission on the Bicentennial of the United States Constitution from 1986 to 1990. He is currently Professor of Political Science and director of the Council for Citizenship Education at Russell Sage College. He is editor or co-editor of Context of the Bill of Rights, The Reluctant Pillar, and World of the Founders.