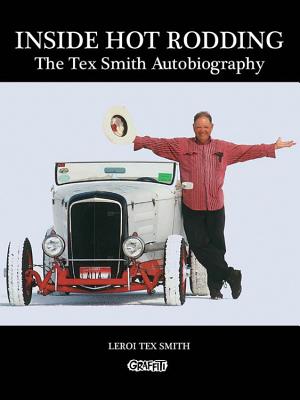 Inside Hot Rodding: The Tex Smith Autobiography (Hardcover)
The Tex Smith Autobiography
Graffiti Publications, 9780949398123, 256pp.
Publication Date: August 1, 2015
Description
Nobody has had a greater influence on the world of hot rodding than Le Roi Tex Smith. Writer, builder, some time racer and mentor to hundreds of thousands of hot rodders all around the world, Smith has done it all and recorded much of it for posterity, both as it occurred and here in his autobiography. Le Roi Tex Smith played an enormous role in the establishment and growth of the automotive publishing indusry, the promotion of the NHRA, the birth of such historic events as the Street Rod Nationals and even in bringing the inside story on the Moon Landing to the world. All the while he was a hands-on hot rod builder, completing many project cars that influenced other hot rodders all over the world through his countless how-to articles and specialist books on the hobby.
About the Author
No one has contributed more to hot rodding than Tex Smith. Tex was one of the founders of the National Street Rod Association. He has been an editor and contributor to many American car magazines, written several national best selling books, created TV shows, played professional baseball, and served in the Air Force as a jet fighter, among other things. His impact on our hobby is felt everyday.
Advertisement