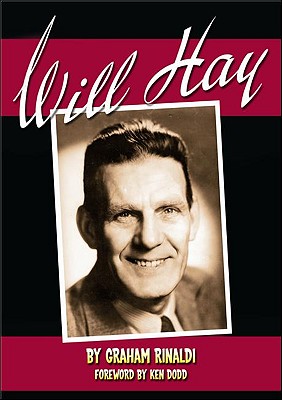 Will Hay (Paperback)
Tomahawk Press, 9780955767012, 448pp.
Publication Date: January 11, 2010
* Individual store prices may vary.
Description
Every British comic actor that followed Will Hay owes Hay a debt of gratitude - for it was Hay who defined the modern essence of British comedy. Working closely with Hay's family, Graham Rinaldi's definitive tribute to the respected comic actor, takes a close look into Hay's on and off-screen personae. Drawing upon Hay's own writings; - newspaper articles, notes from his astronomy observations and pilot's logbooks and extracts from his unfinished and previously unpublished autobiography I Enjoyed Every Minute - the book gives a unique insight into Hay's childhood, his continuous thirst for knowledge and his passion for aviation, astronomy and comedy.This book is illustrated throughout with previously unpublished photographs from Hay's family albums including a rare photograph of Hay with Amy Johnson, plus memorabilia from his performing career. Extensive research into Hay's stage work includes extracts from his original Fourth Form at St Michael's sketches, The Will Hay Radio Programme and, for the first time, from all of his revue and variety shows including Nosey Knows and Moonstruck for Fred Karno.
About the Author
Graham Rinaldi is a free-lance lecturer on film and entertainment. Graham provides talks and post-screen discussions for the British Film Institute and writes for BFI Screen Online. He also presents a series of Reminiscence Screenings for arthouse cinemas throughout the UK. He is currently working on a book detailing the history of the St Trinian's series of films.
or
Not Currently Available for Direct Purchase