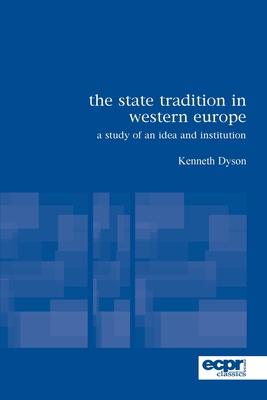 The State Tradition in Western Europe (Paperback)
A Study of an Idea and Institution (ECPR Classics)
Rowman & Littlefield International, 9780955820359, 310pp.
Publication Date: December 1, 2009
* Individual store prices may vary.
Description
Why have continental European societies developed the idea of the abstract impersonal state as the fundamental institution of political rule? Why, on the other hand, has this idea played a relatively insignificant part in the history of English-speaking countries? It is to such questions that this major study is addressed. With clarity and conciseness, Kenneth Dyson examines the fascinating tapestry of thought about public authority that the state tradition represents, and identifies the major individual contributions to that tapestry. In addition to offering a clear conceptualisation of state, he deals with such key issues as the role of the intellectual, the social function of state theories, and the difficulties of accommodating state and democracy. This edition includes a rich an substantial new introduction by the author placing this important, classic work in a current context. Kenneth Dyson is Research Professor in the School of European Studies at Cardiff University, Wales. A founding member and early chair of the Association for the Study of German Politics, Kenneth Dyson also served as founder and chair of the Standing Conference of Heads of European Studies. He was twice chair of the UK Research Assessment Exercise Panel in European Studies. In addition to being a Fellow of the British Academy, he is an Academician of the Learned Society of the Social Sciences and a Fellow of the Royal Historical Society. He is also a founding fellow of the Learned Society of Wales. Kenneth Dyson is the author of numerous solo-authored and edited books in comparative European public policy, especially economic policies, in EU studies and in German political studies.
About the Author
Kenneth Dyson is research professor in the School of European Studies at Cardiff University, Wales, and codirector of the Research Unit on European Governance, Identities, and Public Policies (EGIPP). He is a fellow of The British Academy and the Royal Historical Society and an academician of the Learned Societies of the Social Sciences. His most recent work concerns the role of ideas in European public policies, and his most recent books are "The Euro At 10" and (with Martin Marcussen) "Central Banks in the Age of the Euro," the key theme being continuity and change in the relationship between states and European integration.