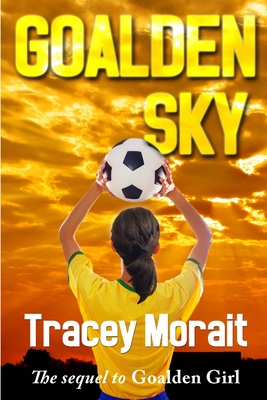 Goalden Sky (Paperback)
K&t Mitchell, 9780955855030, 176pp.
Publication Date: September 10, 2014
* Individual store prices may vary.
Description
After her stepmother Shelley walks out, Gemma Sutherland is happy to have her dad back to herself again. Life is good: she's playing football at Naylorsfield School and Tyrone Collins, who she used to fight with all the time, is now one of her best friends. Then Portia, Shelley's daughter, comes back to live with the Sutherlands because her mother feels too depressed to look after her. Even though she gets on better with Portia than she used to, Gemma isn't happy that she's back, but Portia looks up to Gemma. She wants to be a footballer, too, and is desperate to be picked for the junior girls' team at school. When Portia is involved in a serious accident, the Sutherlands' world is turned upside down. Gemma, her dad and her friends do everything they can to get her interested in life and in football again. Is there a golden sky at the end of the storm for Portia?