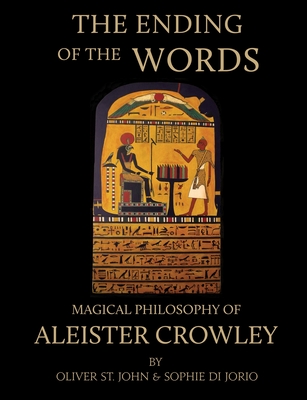 The Ending of the Words - Magical Philosophy of Aleister Crowley (Paperback)
Ordo Astri, 9780955978401, 174pp.
Publication Date: January 11, 2016
* Individual store prices may vary.
Description
Revised 2016 Edition, fully illustrated (Crown Quarto). The Ending of the Words examines Liber AL vel Legis, the magical transmission received by Aleister Crowley, through the lens of practical research. The book introduces the Law of Thelema, as given by the goddess Nuit to a Theban priest, and places it in the context of the ancient wisdom tradition, as well as that of an atomic age. The Ending of the Words is a unique publication offering direct insights into the magical Law of Thelema, and an open commentary on esoteric knowledge that has for centuries been kept hidden from the public eye. The book includes a comprehensive glossary of Egyptian, Qabalistic and Thelemic terminology essential to the study of the Egyptian Book of the Law.