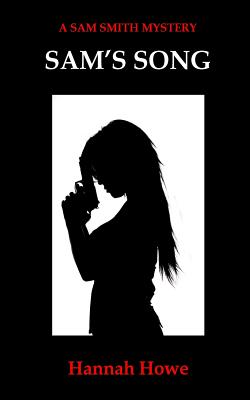 Sam's Song (Paperback)
A Sam Smith Mystery
Goylake Publishing, 9780956690951, 260pp.
Publication Date: May 14, 2015
* Individual store prices may vary.
Description
"If you like psychological detective stories with a touch of humour and romance, you will love Sam Smith." Love Hurts. For Derwena de Caro, songstress, female icon, teenage dream, success brought drugs, alcohol and a philandering boyfriend. It also brought wealth, fame and a stalker, or so she claimed. And that's where I came in, to investigate the identity of the stalker, little realising that the trail would lead to murder and a scandal that would make the newspaper headlines for months on end. Love Hurts. For me, Samantha Smith, Enquiry Agent, love arrived at the end of a fist. First, I had to contend with an alcoholic mother, who took her frustrations out on me throughout my childhood, then my husband, Dan, who regarded domestic violence as an integral part of marriage. But I survived. I obtained a divorce, kept my sense of humour and retained an air of optimism. I established my business and gained the respect of my peers. However, I was not prepared for Dan when he re-entered my life, or for the affection showered on me by Dr Alan Storey, a compassionate and rather handsome psychologist. Sam's Song. This is the story of a week that changed my life forever.
About the Author
Hannah Howe is the author of the Sam Smith Mystery Series, a series that has reached #1 on the Amazon private investigator's chart on six separate occasions, plus the #1 position in Australia. Hannah also writes the Ann's War Mystery Series and stand-alone novels. Hannah's books are available in print, as eBooks and audio books from all major outlets, including iBooks, Barnes and Noble, Smashwords, Amazon, Kobo and Audible. Hannah lives in Glamorgan, Wales with her family. Her interests include reading, music, genealogy, chess and classic black and white movies.
or
Not Currently Available for Direct Purchase