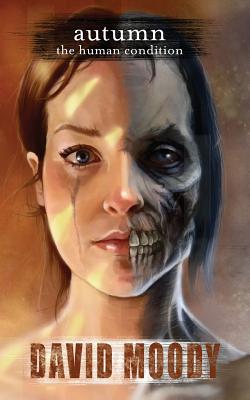 Autumn
The Human Condition
Paperback

* Individual store prices may vary.
Description
David Moody presents the final book in the acclaimed AUTUMN series.
The human race is finished. Mankind is all but dead and only a handful of frightened individuals remain. These people have survived through chance, not skill, and they are a desperate bunch: cheating lovers, workshy civil servants, permanently drunk publicans, teenage rebels, obsessive accountants, failed husbands, first-time cross-dressers, disrobed priests and more... Experience the end of the world as seen from almost fifty different perspectives.
Part-companion, part-guidebook and part-sequel, AUTUMN: THE HUMAN CONDITION follows the individual stories of these desperate survivors through their final dark days.
'The best survival horror since Richard Matheson's I am Legend' - Wayne Simmons, author of Flu and Plastic Jesus
'Moody is as imaginative as Barker, as compulsory as King, and as addictive as Palahniuk' - Scream the horror magazine
'Takes the genre in a fascinating new direction. If John Wyndham was alive and writing zombie novels, they'd read like this' - Jonathan Maberry, best-selling author of Patient Zero and Rot & Ruin
Infected Books, 9780957656307, 460pp.
Publication Date: July 1, 2013