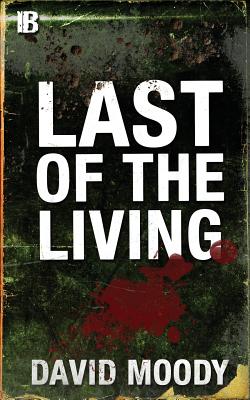 Last of the Living
Paperback

* Individual store prices may vary.
Description
The author of the best-selling HATER and AUTUMN books delivers his final word on the living dead. "As demonstrated throughout his previous novels, readers should crown Moody king of the zombie horror novel" -Booklist "British horror at its absolute best" -Starburst LAST OF THE LIVING is a collection of novellas and short stories focusing on those who've survived the unthinkable. Some thrive while others disintegrate; some fight while others capitulate. But no matter how each individual survivor reacts, one thing is certain: nothing will ever be the same again. Includes the novellas THE COST OF LIVING ("A truly superb post-apocalyptic story" -DLS Reviews) and ISOLATION ("a must have for zombie lovers, people who love gore and violence and people who love stories with exceptional characterisation... not to be missed" -BookBloke) and more... "Moody has the power to make the most mundane and ordinary characters interesting and believable, and is reminiscent of Stephen King at his finest." -Shadowlocked "In his evocation of fear and unease and the speed with which he grips you, he brings to mind old Brit horror writer James Herbert. And that is some recommendation." -London Lite.
Infected Books, 9780957656338, 270pp.
Publication Date: October 27, 2014