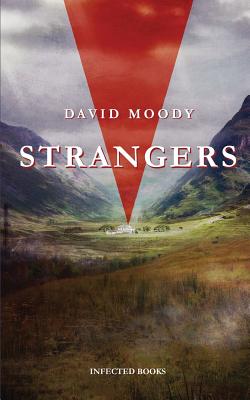 Strangers
Paperback

* Individual store prices may vary.
Description
A dark and dirty horror novel from David Moody, author of HATER and AUTUMN
Either there's a serial killer loose in Thussock, or something far worse...
A spate of brutal murders occur in and around the small town of Thussock. The bodies of the dead - savagely mutilated, unspeakably defiled - are piling up with terrifying speed. There are no apparent motives and no obvious connections between the victims, but the killings only began when Scott Griffiths and his family arrived in Thussock...
"In his evocation of fear and unease and the speed with which he grips you, he brings to mind old Brit horror writer James Herbert. And that is some recommendation." -London Lite
"Moody has the power to make the most mundane and ordinary characters interesting and believable, and is reminiscent of Stephen King at his finest." -Shadowlocked
"Moody is as imaginative as Barker, as compulsory as King, and as addictive as Palahniuk." -Scream the Horror Magazine
Infected Books, 9780957656345, 290pp.
Publication Date: December 1, 2014