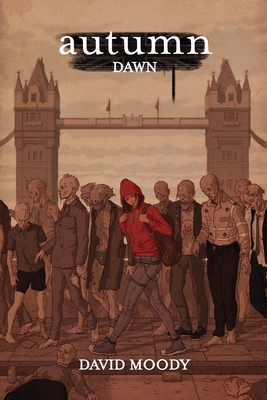 Autumn
Dawn
Paperback

* Individual store prices may vary.
Description
WELCOME TO LONDON
Population seven million
99.9% of them dead
The survival of the rest balanced on a knife-edge
THE WORLD IS DEAD
Two months ago, billions of people were killed by a deadly germ. Days later, they rose up again in massive numbers. Since then, cities worldwide have become corpse-filled, rat-infested, germ-choked hellholes.
A group of people are trapped in central London, hopelessly outnumbered by the dead. They hear rumours of a safe haven in the north - a self-sufficient community where people from across the country have gathered to try and rebuild their lives. But the decaying ruins of the capital are vast and sprawling, and they're going to need an army to get away from this place.
There are other people here, waiting in the shadows to be found. Can enough of them band together to make a difference, or has the country - maybe even the entire world - already been lost to the dead?
The first book a new trilogy of novels set in the dystopian world of David Moody's best-selling AUTUMN survival horror series.
Infected Books, 9780957656383, 296pp.
Publication Date: May 31, 2021