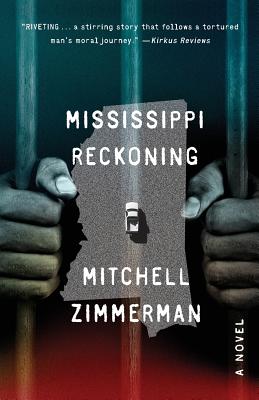 Mississippi Reckoning (Paperback)
Mitchell Zimmerman, 9780960010707, 402pp.
Publication Date: March 15, 2019
* Individual store prices may vary.
Description
From a lawyer who got his real-life client off death row comes a thriller about an attorney who did not.
"Riveting . . . a stirring story" (Kirkus Reviews) of a tortured man's quest to right the scales of justice--by assassinating KKK murderers.
After watching his client die in the gas chamber, attorney Gideon Roth is shattered. His career, marriage and life collapse as he is overcome with guilt and despair. But soon he finds new purpose in life: he will drive to Mississippi to revisit the scenes of his youth--and to slay the Klavern members who got away with murdering civil rights workers 30 years earlier.
"A powerful novel ... affecting and highly readable as it commingles fact and invention in artful ways." - Arkansas Democrat-Gazette
A journey into the past exposes the roots of murder
John Grisham meets Richard Wright: During the road trip to Mississippi, flashbacks reveal the histories that set Gideon on his path of vengeance and the legacies of cruelty that endure into our time.
"Gripping, wonderful story-telling. From his experiences as a civil rights worker and a death row attorney, Mitchell Zimmerman has given us a brilliant and heart-rending novel. Mississippi Reckoning is an enthralling thriller--and an historical novel that depicts the impact of white supremacy on four generations of an African American family."
- Diane Nash, Civil Rights Icon and Freedom Rider

"Rooted in history, this riveting novel strikingly illuminates our tortured racial past--and its legacy in the present." - Eric Foner, Pulitzer-Prize winning author of The Fiery Trial
"A powerful book Mississippi Reckoning takes you on a trip that will leave you reeling--and thinking." - Mike Farrell, star of M*A*S*H