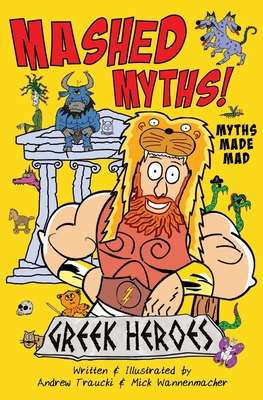 Mashed Myths
Greek Heroes
Paperback

* Individual store prices may vary.
Description
How did Jason defeat the dreaded farting Harpies? Was Hercules's hair really that great, really? And why did Perseus love fish milkshakes so much?
It's fractured fairy tales meets Homer in this hysterical collection of rollicking classic tales aimed squarely at 7 to 13 year olds who like to laugh, and laugh a lot. You might even become an Ancient Greek Expert along the way

With giants, magic, monsters (including Medusa, Cyclops and the Minotaur), adventure, comedy, jokes, silliness and everything that appeals to 7 to 13 year olds, this funny fast paced, comical retelling of the classic myths is a book kids will love and makes a perfect reading present.
NYC Press, 9780960048106, 128pp.
Publication Date: March 26, 2019