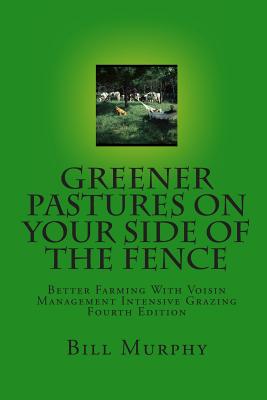 Greener Pastures on Your Side of the Fence (Paperback)
Better Farming with Voisin Management Intensive Grazing
Arriba Publishing, 9780961780739, 390pp.
Publication Date: May 1, 1998
* Individual store prices may vary.
Description
Tired of cash flows that leave little money in your pocket? If you're feeding livestock in confinement rather than on pasture, you're working too hard and spending too much money. Your permanent pasture is a valuable resource that up till now has been wasted. Forget about how pastures are. Think of how they could be if they were managed with the same amount of attention that you give to your other crops. Voisin management intensive grazing takes into account the needs of both animals and plants, rather than animals alone. Its use can at least double or triple your pasture's productivity. This book explains why and how to use management intensive grazing, and what to expect from its use. It shows a way to simplify your farm operation, reduce its labor needs, increase its productivity, and improve your quality of life.
About the Author
Bill grew up on a dairy farm in Wisconsin, obtained a B.S. in Zoology from the University of Wisconsin, and served as a Peace Corps Volunteer in Chile. After his Peace Corps service, he returned to graduate school at Wisconsin with his new Chilean wife, Lita, and obtained an M.S. in Soil Science and a Ph.D. in Agronomy and Agricultural Economics. He did part of his M.S. research and all of his Ph.D. research in Rio Grande do Sul, Brasil. While there he heard about Voisin grazing management, but never saw it being used successfully. After completing the degree requirements, they returned to Rio Grande do Sul to work on a United Nations project. After that. Bill and Lita moved with their daughters, Michelle and Nicole, to Oregon where they lived while Bill worked on an experiment station for Oregon State University. Bill and Lita now farm 25 acres of land in the Green Mountain foothills of Vermont's Champlain Valley. It was here in 1981, while grazing dairy heifers and trying the Voisin grazing management method, that Bill realized the dramatic improvements in plant and animal production that result from using it. By 1986 the productivity of their pasture had quadrupled, with no other inputs besides observation, Voisin management intensive grazing, and fencing. Bill also worked at the University of Vermont teaching courses on pasture management, forage production, weed/crop ecology, and permaculture, and researching ways of improving pasture performance to cut production costs. He retired from the University in 2003.