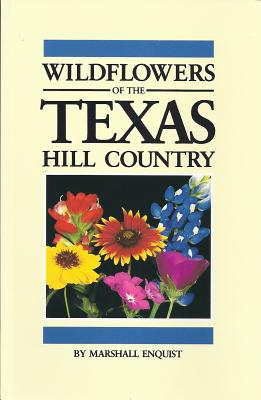 Wildflowers of the Texas Hill Country
Paperback

* Individual store prices may vary.
Description
A land of rugged hills and deeply cut canyons with clear streams running over beds of solid limestone, the Hill Country is rich in regional species, from Sycamore-Leaf Snow Bell and Texas Barberry to Canyon Mock-Orange and Scarlet Leatherflower.

In the classic reference Wildflowers of the Texas Hill Country, Austin conservationist Marshall Enquist provides detailed descriptions and color illustrations of 427 wildflower species. Broad in scope, the book covers everything from the smallest meadow flowers to the largest flowering trees and shrubs.

A comprehensive guide to the flora of one of Texas' most beautiful regions, Enquist subdivides and provides brief explanations of three geological areas within the Hill Country: the Edwards Plateau, the Lampasas Cut Plains, and the Llano Uplift and the indigenous species of wildflowers that thrive in each locale.

Published by Lone Star Botanical




Praise For Wildflowers of the Texas Hill Country…
Texas bluebonnets

Indian paintbrush

Texas Winecups
Shearer Publishing, 9780961801304
Publication Date: January 1, 1987
About the Author
 MARSHALL ENQUIST is an Austin attorney and conservationist, whose long time focus has been plants of Central Texas.