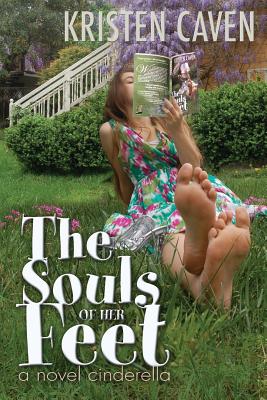 The Souls of Her Feet
(a Novel Cinderella)
Paperback

* Individual store prices may vary.
Other Editions of This Title:
Paperback (6/14/2019)
Description
What if Cinderella's fairy godmother was kind of a drag...and helped her to find her voice?
Why is it that nice girls get walked all over? Ashley St. Helens is searching for self esteem, dignity and confidence, but her "fairytale life" with her stepfamily is working against her. When her eccentric godmother/godfather/godwhatever shows up, reality begins to feel magical. A soul-and-body makeover before senior prom--with just the right shoes--empowers Ashley and puts her in touch with her inner awesomeness.
The Souls of Her Feet adds fresh insight into our beloved, classic tale of transformation, with delicious detail about dangerous cleaning products, 21st century clutter, and vintage footwear. Readers of all ages will relate to this teen with too many AP classes and a complicated, contemporary blended family--complete with an alcoholic blackmailer, a sexting narcissist, and a heroic, cross-dressing liberator. In finding just the right the balance between being passive and assertive, Ashley teaches those around her to be more responsible and empathetic. (Naturally, being Cinderella, she also finds romance and true love. At least for now.)
Originally published as a richly-hyperlinked blogged book, based on a musical of the same name, Caven's first novel includes evocative drop-text and unusual back matter, such as a high school essay on girdles and two magazine articles on gender-bending and stepfamilies.
Kristen Baumgardner Caven, 9780962283475, 148pp.
Publication Date: April 15, 2016
or
Not Currently Available for Direct Purchase