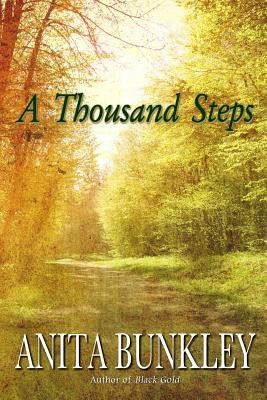 A Thousand Steps (Paperback)
Rinard Pub., 9780962401237, 312pp.
Publication Date: February 1, 2013
* Individual store prices may vary.
Description
A Thousand Steps: The cast of characters includes ...Tama - A beautiful fugitive determined to live free.Elinore - An active abolitionist on a mission to find happiness.Julee - A girl with no past who seeks a future among the Indians. Hakan - A proud man entrusted with the survival of his people.Thorne -A man obsessed with claiming what he owns. In 1855, risking everything for a chance at happiness, three women-separated by class, race, and geographic distance - undertake the treacherous journey into the rugged plains of Indian Territory. There, their lives intersect in a stunning explosion fueled by revenge that threatens their survival in a place where danger lurks at every turn. From the snow-covered mountains of North Carolina to the untamed wilds of Indian Territory, A Thousand Steps takes readers on a perilous quest for freedom, truth, and love. Highlighting the cultural and racial diversity among those who settled the American West, the book sheds light on the inner workings of the U.S. government's Indian removal policy during the time of the Indian removal and the plight of blacks who settled among the Indians as both freemen and slaves. Set in the pre-Civil War era of mass migration to the West, it brings to life the stories of a fugitive slave, a white abolitionist, and a free black - all of whom endure the hardships involved in establishing new lives in a strange new land. The main character is Tama, born a slave on a huge cotton plantation in North Carolina. Her biological father is her master and her mother is a slave. The story opens with her mother's death and Tama's decision to flee. While on the run, she meets Hakan, a Creek Indian who is also a fugitive, running from men are out to hang him. He takes Tama to his village deep in the Georgia forest, where she will hide, while adapting to the Indian way of life and trying to hold onto her tentative freedom. Love blooms between Tama and Hakan, but it is threatened by a series of events that will eventually put Tama in great danger. Elinore Wardlaw is a white woman living in Ohio who actively supports the Underground Railroad. She is married to a southern man from whom she has been separated for four years while he serves in the Army at Fort Gibson in Indian Territory. Her decision to take her young son and join her husband in Indian territory puts her in a position to befriend a young black girl named Julee, who needs Elinore's help to escape a desperate situation.Julee has no past, and she is yearning for a future far away from a life of servitude and poverty. She believes she is a nobody, a person without importance to anyone, but she turns out to be the key to both Tama and Elinore's happiness.
About the Author
During Anita Bunkley's twenty-plus years of writing she has created much-needed and welcome literature that takes readers into periods of history from the Afro-centric point of view. Reviewers and fans refer to her novels as sweeping sagas that are extremely entertaining -- embraced for their historical accuracy, strong romantic themes, and vivid characterizations of black people, especially women, in periods of history not widely showcased in literary works. A member of the TEXAS INSTITUTE OF LETTERS, Anita lives in Houston, Texas. She is represented by Marcil-O'Farrell Literary LLC. NY, NY.