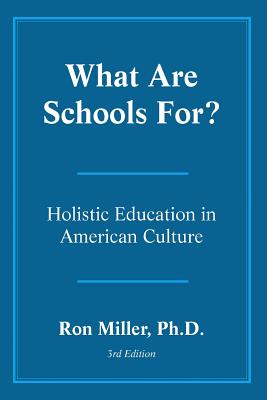 What Are Schools For? (Paperback)
Alternative Education Resource Organization, 9780962723209, 240pp.
Publication Date: January 19, 2016
* Individual store prices may vary.
Description
What Are Schools For? is a powerful analysis and critique of the historical context and forces that have shaped and still continue to influence contemporary mainstream American education. Miller explores the failure of our schools to educate and offers the alternative of a holistic approach that has deep roots in educational reform movements of the past two centuries. He argues that our schools will become effective only when they refocus on meeting the needs of students rather than the needs of the economy or the broader society.