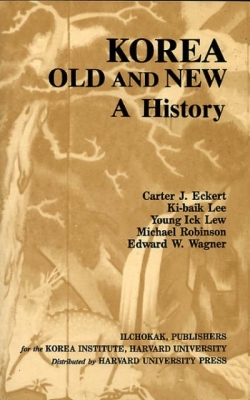 Korea Old and New (Paperback)
A History
Harvard Korea Institute, 9780962771309, 464pp.
Publication Date: August 14, 1991
* Individual store prices may vary.
Description
This presentation of the general history of Korea not only provides a detailed treatment of the post-1945 period, but describes the traditional historical-cultural milieu from which modern Korea has developed. The 20th century has witnessed a multiplicity of both domestic and external factors that have resulted either in tendentious history or in emphasis badly skewed toward such dramatic events as the Korean War or South Korea's economic successes. Korea Old and New aims to present a more balanced survey. Its coverage of traditional Korea emphasizes cultural developments not merely as isolated expressions of the creative spirit of the people but as integrally related to Korea's political, social and economic history. The book's preponderant concern is with the tumultuous modern era, and six academic specialists provide a wide-angle view of each distinct period. The authors elucidate the past while providing new understanding of the vast changes that have taken place in this ancient nation.