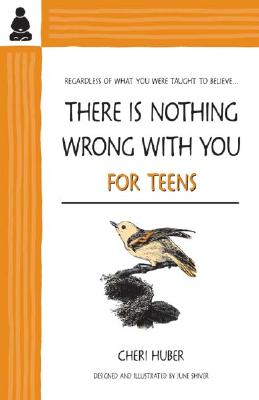 There Is Nothing Wrong with You for Teens (Paperback)
Keep It Simple Books, 9780963625595, 276pp.
Publication Date: October 1, 2001
Description
Based on surveys and interviews with hundreds of teenagers about what does and does not work in their lives, how they perceive the adult world they are about to enter, and what they want adults to know about them, There Is Nothing Wrong With You for Teens provides communication techniques to empower teenagers to take the lead in the conversation that must happen between teens and adults.

About the Author
Cheri Huber is the author of 19 books, including "There Is Nothing Wrong with You," "When You're Falling, Dive," and "Time-Out for Parents." She founded the Mountain View Zen Center in Mountain View, California, and the Zen Monastery Practice Center in Murphys, California, and teaches in both communities. She travels widely and often, leading workshops and retreats around the United States and abroad, most recently in Costa Rica and Italy. She founded Living Compassion in 2003, a nonprofit group comprised of There Is Nothing Wrong With You Retreats (based on the book); Global Community for Peace: The Assisi Peace Project; The Africa Vulnerable Children Project; and Open Air Talk Radio, her weekly call-in radio show originating from Stanford University. She lives in Murphys, California.
Advertisement