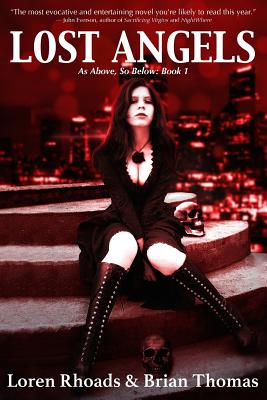 Lost Angels: As Above, So Below: Book 1 (Paperback)
As Above, So Below: Book 1
Automatism Press, 9780963679420, 252pp.
Publication Date: December 18, 2013
About the Author
Loren Rhoads is the author of The Dangerous Type, Kill By Numbers, and No More Heroes, the books of the In the Wake of the Templars trilogy. Her Lorelei stories have appeared in the books Sins of the Sirens and Demon Lovers. Keep an eye on her at LorenRhoads.com. Brian Thomas served a decade-long stint as a researcher at 20th Century Fox, specializing in religion, arcana, death, and creative violence. He contributed his expertise in matters celestial/ infernal to such projects as The X-Files, Millennium, Buffy the Vampire Slayer, Angel, The Order, and The Omen. Brian also contributed to Morbid Curiosity magazine, Jamie Foxx's Night Tales website, and many uncredited script-doctoring assignments. He currently operates Rogue Research, a freelance research service for filmmakers, authors, and artists.
Advertisement