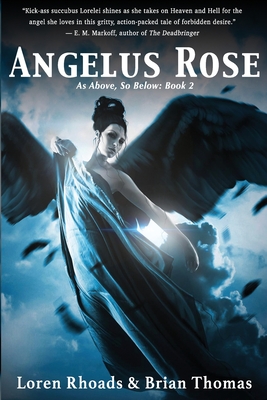 Angelus Rose
As Above, So Below: Book 2
Paperback

* Individual store prices may vary.
Description
If Romeo had wings and Juliet a barbed tail, could they find happiness in the City of Angels? After their escape from the ashes of Lost Angels, the succubus Lorelei and the angel Azaziel want nothing more than to enjoy each other's company. Unfortunately, Asmodeus, the Demon Prince of LA, has threatened to devour Lorelei's new-grown soul if she doesn't bring about Azaziel's downfall. Meanwhile, Aza is keeping secrets of his own that threaten the tenuous peace between Heaven and Hell. Three archangels come to town to try to set things right, but friendships are fracturing. The demon in charge of fallen angels is sniffing around. Is there any way for our lovers to stay together? The story began in Lost Angels and concludes in Angelus Rose.
Automatism Press, 9780963679482, 240pp.
Publication Date: February 29, 2020