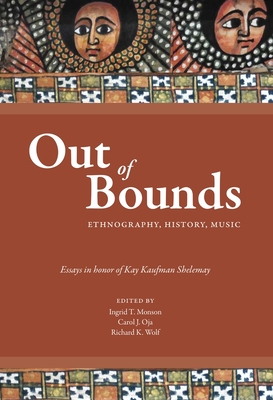 Out of Bounds (Hardcover)
Ethnography, History, Music (Harvard Publications in Music #25)
Harvard University Press, 9780964031784, 298pp.
Publication Date: January 15, 2018
* Individual store prices may vary.
Description
Kay Kaufman Shelemay's impact as a mentor and colleague to a generation of scholars shines brightly in this wide-ranging edited collection. Shelemay took the field of ethnomusicology by storm with her bold and historically rich ethnography of Ethiopian Jewish music, pioneering the field of musical diaspora studies. Her investigation of musical communities--emphasizing memory, mobility, and the shifting of boundaries--has inspired many of the authors of this volume.
The essays treat such diverse topics as cantorial life in America, gender and fertility among Ethiopians in Israel, transnational performance itineraries of griots and Korean drummers, and video games. This volume embraces Western art music, American music, African music, music and ritual, the performing body, and the internet. The seamless flow between ethnomusicology and historical musicology in this volume will interest a wide range of music scholars for generations to come.
or
Not Currently Available for Direct Purchase