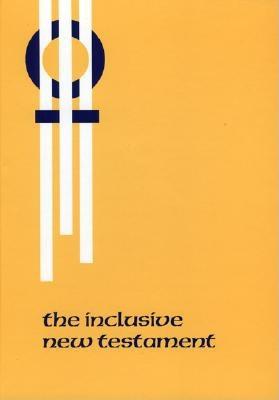 New Testament Inclusive Language Bible (Hardcover)
Altamira Press, 9780964427914, 492pp.
Publication Date: March 26, 2004
* Individual store prices may vary.
or
Not Currently Available for Direct Purchase
Description
While The Inclusive New Testament is certainly an inclusive-language translation, it is much more: it is a re-imagining of the Christian scriptures and our relationship to them. Not merely replacing male pronouns, the translators have rethought what kind of language has built barriers between the text and its readers. Seeking to be faithful to the original Greek, they have sought new and non-sexist ways to express the same ancient truths. The Inclusive New Testament is a fresh, dynamic translation into modern English, carefully crafted to let the power and poetry of the language shine forth-particularly when read aloud-giving it an immediacy and intimacy rarely found in translations of the Bible. The Inclusive New Testament is also available together with The Inclusive Psalms or as a part of The Inclusive Bible.
About the Author
Priests for Equality is a movement of women and men throughout the world_laity, religious and clergy_who work for the full participation of women and men in church and society. A project of the Quixote Center in Brentwood, Maryland, Priests for Equality is a grass-roots organization committed to creating a culture where sexism and exclusion are left behind and equality and full participation are the order of the day. They challenge sexism in all its forms wherever they may find it and offer an alternative vision that frees and empowers people. Visit the Priests for Equality web page for more information.
Advertisement