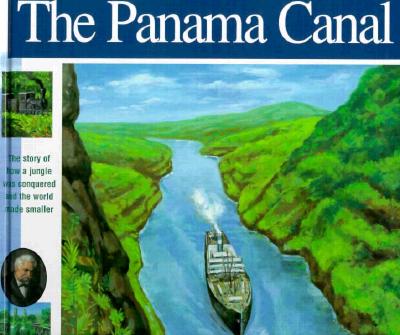 The Panama Canal: The Story of How a Jungle Was Conquered and the World Made Smaller (Hardcover)
The Story of How a Jungle Was Conquered and the World Made Smaller
Mikaya Press, 9780965049344, 48pp.
Publication Date: October 1, 1998
* Individual store prices may vary.
or
Not Currently Available for Direct Purchase
Description
It seemed so simple. Panama was less than fifty miles wide. How difficult could it be to build a canal across it?
Tragically difficult. Panama was a disease-ridden death trap. Its mountainous rain forest was a challenge to the most brilliant engineers. Its oppressive heat exhausted the hardiest workers.
Somehow the Panama Canal was built. Engineers found ways to cut through the rain forest. Medical visionaries conquered the diseases. Workers endured the jungle.
Yet side by side with genius and selfless heroism were broken treaties, the domination of a small nation by a large one, and tens of thousands of black West Indian workers forced to live in second-rate, segregated conditions. This, too, is the story of the Panama Canal.
The Panama Canal captures the spirit of an age when no task was thought impossible, and no price too high to pay.
Wonders of the World series
The winner of numerous awards, this series is renowned for Elizabeth Mann's ability to convey adventure and excitement while revealing technical information in engaging and easily understood language. The illustrations are lavishly realistic and accurate in detail but do not ignore the human element. Outstanding in the genre, these books are sure to bring even the most indifferent young reader into the worlds of history, geography, and architecture.
"One of the ten best non-fiction series for young readers."
- Booklist
About the Author
Elizabeth Mann has written nine Wonders of the World books, an award-winning series. She is former teacher in New York, holds an M.S.E. and is cofounder of Mikaya Press. Fernando Rangel was born in Bogata, Colombia, and grew up in Queens, N.Y. He earned a B.F.A. at the School of Visual Arts and trained at the Chatauqua School of Art.
Advertisement