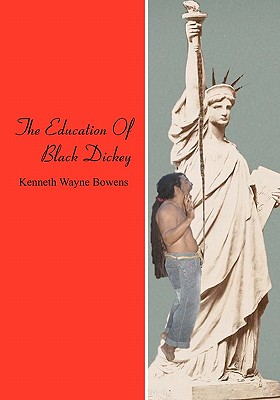 The Education Of Black Dickey (Paperback)
Lil' Black Girl Eyes Publishing Company, 9780965344760, 370pp.
Publication Date: October 5, 2009
* Individual store prices may vary.
Description
ForeWord Clarion Reviews: The narrative swings wildly from a historical document of the struggle of African-Americans against oppression to gynecologically precise descriptions of sex. Bowens' style is creative, and anyone who wonders about black history, the impact of slavery and segregation, or the prison system will find much to learn here. Deirdre Sinnott ForeWord Clarion Reviews Before the civil rights movement of the 1960's it was virtually impossible for African Americans to mingle with, or join any of white America's social groups. Kayin, a na ve twenty-one year old, is attending college in red state Oklahoma. And for many African Americans, the definition for a red state is a place where segregation & inequality continues to be a lifestyle. Kayin, along with his cousin, and his two friends are profiled, and arrested for possession of crack cocaine. Were they framed? One out of every three black males born today will end up doing time in prison. Kayin becomes a statistic. Through a series of nightmares and hallucinations, Kayin is transported to actual historical events. The Trail Of Tears: The Fugitive Slave Law: The end of reconstruction: Oklahoma land runs: 50 all-black town: Illegal castrations and hangings: Jim Crow segregation laws: Attitudes & laws against marriage between blacks & whites: The 1921 Tulsa race riot: And, how do we learn to love each other?
About the Author
Kenneth Bowens was born in Tulsa Oklahoma. Thirty-four years earlier, in 1921 the most affluent African American community in U.S. history Greenwood's "Black Wall Street" was bombed and destroyed. The National Guard flew airplanes and dropped incendiary devices right down on Black Wall Street. Some folks believed that the fiery explosives were nitroglycerin shells. The Tulsa Police Department united with fifteen thousand white vigilantes and they machined gunned and killed three hundred and maybe as many as three thousand black children, women, and men. They looted and burned fifteen thousand homes, six hundred black businesses, twenty-one black churches, twenty-one black restaurants, thirty black stores, and two black movie theatres. Kenneth lived in Seattle, Washington for fifteen years, where he wrote two plays, and studied improvisation and acting. He's moved back to Oklahoma and lives in Oklahoma City.