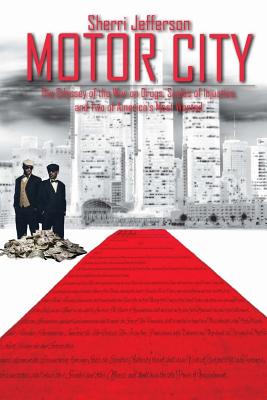 Motor City (Paperback)
The odyssey of the war on drugs, scales of injustice and two of America's Most wanted
Sherri Jefferson, 9780965465656, 152pp.
Publication Date: January 8, 2016
* Individual store prices may vary.
Description
Lyrical, gripping, stunning and compelling. Read Motor City by Sherri Jefferson as she examines the biggest issue facing America. Motor City: The Odyssey of the War on Drugs, Scales of Injustice and Two of America's Most Wanted stirs debate with its brutally honest depiction of the war on drugs in America. The book journeys through the lives of two brothers from Detroit who allegedly became international kingpins and how the collision of drugs, race, and class became intertwined in their lives as they became two of America's Most Wanted. Human and personal in its characterizations and attention to detail, Motor City plunges the reader into the decades of the struggles endemic to people of color and the poor and journeys the investigation of the Motor City Brothers led by the DEA, FBI, CIA, and High Intensity Drug Trafficking Area (HIDTA) task forces. The Motor City Brothers represent every family in America. Sherri Jefferson lays the foundation for criminal justice reform and an end to the war on drugs by building upon evidence-based and scholarly research to produce an honest critique of the war on drugs that has created prisoners of war and a prison industrial complex.
About the Author
Sherri Jefferson is an author, independent book publisher, attorney, advocate, and lecturer. She is also the founder of the Family Law Center, African American Juvenile Justice Project, Jefferson Publishing, and the Law Mobile. Through #FemaleNOTFeemale, she advocates against child sexual exploitation and sex slavery, and the collateral consequences associated with criminalizing the acts of the victims of human trafficking and prostitution. To learn more about Sherri Jefferson visit www.SherriJefferson.com.