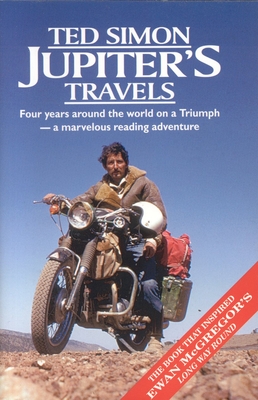 Jupiter's Travels (Paperback)
Jupitalia Productions, 9780965478526, 447pp.
Publication Date: July 1, 2005
Other Editions of This Title:
Compact Disc (10/15/2019)
Compact Disc (10/1/2015)
MP3 CD (10/15/2019)
* Individual store prices may vary.
Description
Simon rode a motorcycle around the world in the seventies, when such a thing was unheard of. In four years he covered 78,000 miles through 45 countries, living with peasants and presidents, in prisons and palaces, through wars and revolutions. What distinguishes this book is that Simon was already an accomplished writer. In 25 years this book has changed many lives, and inspired many to travel, including Ewan McGregor.
About the Author
Born 1931 and raised in London he emerged from World War II with a desperate urge to travel. Was a newspaper and magazine editor, and foreign correspondent, personally restored a 13th century French ruin, pioneered organic agriculture in California, and wrote an authoritative book on water politics. Has just repeated the "Jupiter" journey aged 72. He resides in Round Valley, CA.