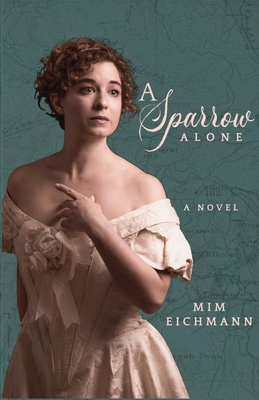 A Sparrow Alone
Paperback

* Individual store prices may vary.
Description
1890's Colorado. Desperate following her mother's sudden death, thirteen-year-old Hannah Owens apprentices as domestic help with a wealthy doctor's family in Colorado Springs. When the doctor declares bankruptcy and abandons his family to finance his mistress Pearl DeVere's brothel, however, Hannah is thrown into a vortex of gold mining bonanzas and busts, rampant prostitution, and the economic, political and cultural upheavals of the era. Two of Cripple Creek's most colorful historic characters, Winfield Scott Stratton, eccentric owner of the richest gold mine in Cripple Creek, and Pearl DeVere, the beautiful madam of The Old Homestead, come to life as this old-fashioned, coming-of-age saga unfolds, the first of two historical fiction novels by debut author Mim Eichmann -- a tribute to the women who set the stage for women's rights.
Living Springs Publishers Llp, 9780965711395, 312pp.
Publication Date: April 15, 2020