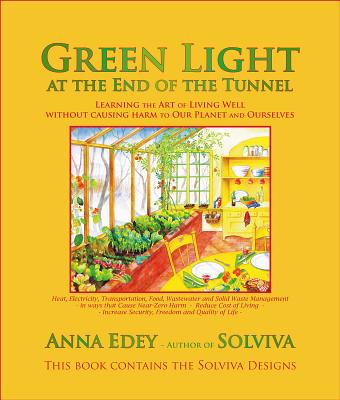 Green Light at the End of the Tunnel
Learning the Art of Living Well Without Causing Harm to Our Planet or Ourselves
Paperback

* Individual store prices may vary.
Description
Heat, electricity, transportation, food, wastewater, and solid-waste management in ways that cause near-zero harm, reduce cost of living, increase security, freedom, and quality of life.
It is becoming increasingly obvious that the way we are living is not sustainable. We perceive that our high-consumption lifestyles are contributing to ever more pollution of our air, water, and soil; ever more destruction of rain forests and mountains; more devastating hurricanes, tornadoes, flooding, and drought; and the depletion of soils and aquifers. Even our planet's vast oceans are being degraded by overfishing, acidification from fossil fuels, and millions of tons of toxic trash.
Green Light at the End of the Tunnel contains some stunning information about the harm we caused by how we live, and some even more stunning information about solutions that are available today: truly sustainable, reliable solutions that can reduce harm and cost to nearly zero.
Anna Edey, author of Solviva, shows how homeowners can reduce by up to eighty percent the cost of electricity, driving, comfort, hot water and wastewater management, and produce or procure much of their food without the use of fossil fuels or pesticides all while increasing food security and creating stronger local economies. It also contains fifty pages of unique Solviva designs drawn to scale and many more pages of conceptual drawings.
Trailblazer Press, 9780966234916, 304pp.
Publication Date: May 15, 2015
or
Not Currently Available for Direct Purchase