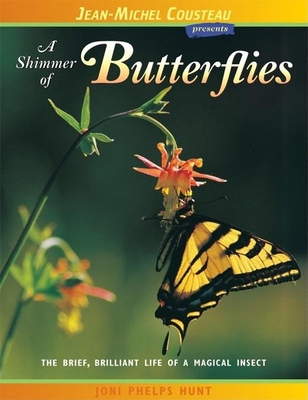 A Shimmer of Butterflies (Paperback)
The Brief, Brilliant Life of a Magical Insect (London Town Wild Life)
London Town Press, 9780966649062, 48pp.
Publication Date: May 1, 2005
* Individual store prices may vary.
Description
Nothing is more beautiful than a field covered with monarch butterflies - in fact, a field full of any butterfly species is quite magical. Recognized across cultures as a symbol of hope and rebirth, this lovely creature is the subject of A Shimmer of Butterflies. A photographic trove for young readers, the book focuses on the butterfly's amazing life cycle. With 43 gorgeous color photos, it shows the process of metamorphosis; the incredible migration of the monarch which spans generations; the threats posed from the loss of habitat; and more. The book presents numerous interesting facts for young readers including everything from how a butterfly's body parts help it to live uniquely to how these amazing navigators determine their flight patterns.