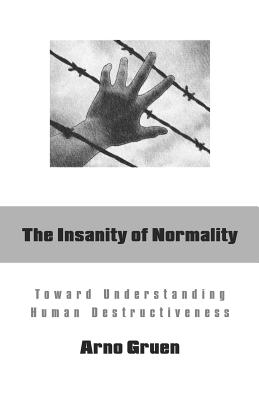 The Insanity of Normality: Toward Understanding Human Destructiveness (Paperback)
Toward Understanding Human Destructiveness
Human Development Books, 9780966990843, 244pp.
Publication Date: January 1, 2007
Description
According to Sigmund Freud, man is born with an innate tendency to destruction and violence; in The Insanity of Normality, the psychoanalyst Arno Gruen challenges that assumption, arguing instead that at the root of evil lies self-hatred, a rage originating in a self-betrayal that begins in childhood, when autonomy is surrendered in exchange for the "love" of those who wield power over us. To share in that subjugating power, we create a false self, an image of ourselves that springs from a powerful and deep-seated sense of fear. Gruen traces this pattern of adaptation and smoldering rebellion through a number of case studies, sociological phenomena--from Nazism to Reaganomics--and literary worlds. The insanity this attitude produces, unfortunately, goes widely unrecognized precisely because it has become the "realism" that modern society inculcates into its members. Gruen warns, however, that escape from this pattern lies not simply in rebellion, for the rebel remains emotionally tied to the object of his rebellion, but in the development of a personal autonomy. His elegant and far-reaching conclusion is that while autonomy is not easily attained, its absence proves catastrophic to both individual and society.

Advertisement