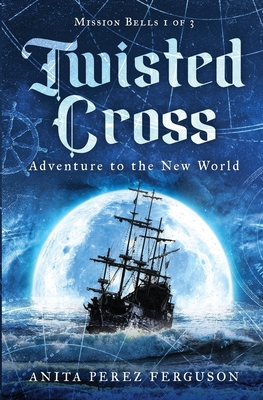 Twisted Cross
Adventure to the New World
Paperback

* Individual store prices may vary.
Description
"...a fast-paced novel that would keep a high school student reading." -SM Heacock, Retired Educator, Los Angeles Unified School District
In 1795, eighteen-year-old Salvador Tenorio and his best friend, Blas, embark upon the most adventurous journey of their lives, leaving their impoverished families and painful memories behind in Imperial Spain. On a quest to find adventure, the clever young Spaniard battles the demons of his past and religious uncertainty on an epic expedition to the New World.
Determined to make the best out of their challenging circumstances, they aspire to claw their way out of poverty. Sal and Blas discover more than they ever imagined as they witness the fragmented cultures of California's native people. Tangling with corrupted padres and escaping from ruthless pirates, they realize that all that glitters is not gold. Sal and Blas must quickly learn the rules of the sea and the new western frontier-or die trying. Can Sal handle his own twisted secrets and rise from the depths of his past while discovering his own purpose in life?
Luz Publications, 9780967330020, 264pp.
Publication Date: July 12, 2021