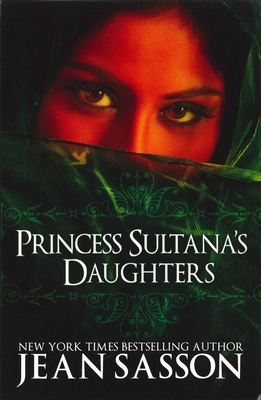 Princess Sultana's Daughters (Paperback)
Windsor-Brooke Books, 9780967673752, 231pp.
Publication Date: January 1, 2010
* Individual store prices may vary.
Description
Reader's of Princess Sultana's true story, Princess, were gripped by her powerful indictment of women's lives behind the veil within the royal family of Saudi Arabia. Now, the princess and Jean Sasson turn the spotlight on Sultana's two teenage daughters, Maha and Amani. During her own youth, Sultana chafed under the harsh social system into which she was born. Today, despite untold wealth and privilege, Princess Sultana cannot buy the rights and freedoms women in other cultures possess, for herself, or for her daughters. Although Sultana lives with a constant fear of retribution--even death at the hand of her own father or brother, her passion to provide her two daughters with a better life transcends her fear and fuels her desire for change.As second-generation members of the royal family who have benefited from Saudi oil wealth, Maha and Amani have known nothing but opulence and wealth from the moment of their birth. Yet, stilled by the unbearable restrictive lifestyle imposed on them, Maha and Amani have reacted in equally desperate ways.Maha is a headstrong beauty driven by fear and isolation due to Saudi Arabia's feudal justice. Described by her father as a girl of brilliant fragments, Maha's gifted mind cannot focus on one goal. When Maha becomes involved in a lesbian relationship, she ends having an emotional breakdown and requires psychiatric treatment in London. Amani, the youngest daughter, rebels in her way during the religious frenzy of Haj, the annual Muslim pilgrimage to Makkah. Once a sweet and placid animal-lover, Amani emerges almost overnight from her dormant religious faith and embraces Islamic beliefs with unnerving intensity. Amani's fundamental fanaticism threatens to destroy her mother's personal quest to imporove women's lot in her native land. With candor and humility, Sultana shares the joy, frustration, and dark intervals of my fear of Saudi Arabian motherhood and marriage. She details the difficulties inherent in raising d.