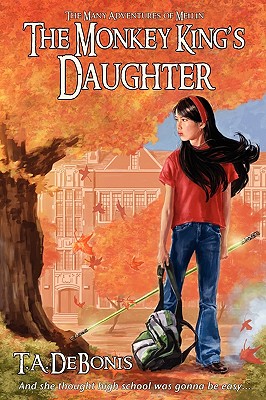 The Monkey King's Daughter -Book 1
Paperback

* Individual store prices may vary.
Other Editions of This Title:
Paperback (10/1/2011)
Paperback (11/1/2009)
Paperback (7/1/2010)
Description
THE MONKEY KING'S DAUGHTER --BOOK 1 This story isn't about Sun Wukong, the Monkey King-it's about his daughter, Meilin. Only, she doesn't know she's the Monkey King's daughter. In fact, she doesn't know she's half-monkey at all. As far as Meilin knows, she's an ordinary 14 year-old high school freshman from Midland Hills, California, facing all the problems that bright young girls face at that age-flakey girlfriends, zits, too much homework, bad hair days, obnoxious boys... But all of that changes when her ancient past catches up with her... Ages 8+
Dvtvfilm.com, 9780967809441, 148pp.
Publication Date: June 1, 2009