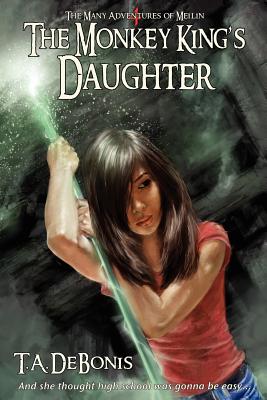 The Monkey King's Daughter, Book 4 (Paperback)
Dvtvfilm.com, 9780967809465, 142pp.
Publication Date: October 1, 2011
Other Editions of This Title:
Paperback (6/1/2009)
Paperback (11/1/2009)
Paperback (7/1/2010)
* Individual store prices may vary.
Description
THE JADE RABBIT In a race against time to save her beloved Uncle Zhu's life, Meilin is forced to question her every choice - Who to believe? Who to trust? Who to follow? The order of the Jade Rabbit Tong, a deadly secret society of Shadow Demons, is bent on world destruction-and Meilin has to team up with her old frenemy to defeat them and retrieve Zhu's ch'i. Sadly, she'll learn first hand that you can never trust a Huli-jing.