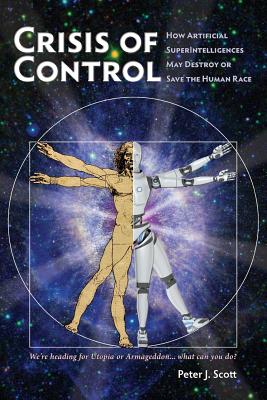 Crisis of Control
How Artificial SuperIntelligences May Destroy or Save the Human Race (Human Cusp #1)
Paperback

* Individual store prices may vary.
Description
The human race is caught in the crosshairs of twin threats stemming from exponential advances in technology: easy access to weapons of mass destruction by terrorists, and the development of artificial intelligences that could take over our infrastructure. In Crisis of Control, Peter Scott lays out the stark choices and consequences facing us in clear, provocative, and sometimes humorous language. This book is for those with the courage to face unpleasant facts head-on: the stakes could not be higher. Yet there is hope, and Scott shows a path that might lead us through the crucible to a future of limitless promise.
Nitrosyncretic Press, 9780967987439, 258pp.
Publication Date: February 6, 2017