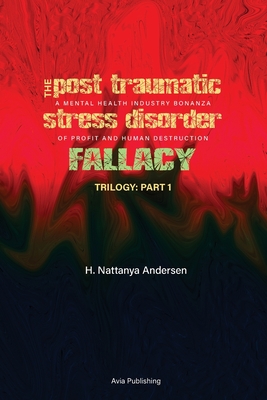 The Post Traumatic Stress Disorder Fallacy
A Mental Health Industry Bonanza of Profit and Human Destruction
Paperback

* Individual store prices may vary.
Description
When a Boeing 727 engine explodes five feet away from her, flight attendant Nattanya Andersen is thrown into the surprisingly unscrupulous world of the mental health industry. As one of the few to escape its grasp with her faculties still intact, Andersen reveals the secrets that mental health practitioners don't want you to know.Meticulously researched, "The Post Traumatic Stress Disorder Fallacy" shines a light on an industry that defies scrutiny. In the process it reveals a shocking truth about PTSD that few people know, and still fewer will tell.At age 28, Nattanya Andersen became a flight attendant. At age 45, she had survived numerous near misses in the air and on the ground. Diagnosed with PTSD, she made use of her forced retirement to tell her story as author of "Broken Wings". After over a decade of "treatment", she's ready to reveal secrets that might help you-and could get her killed.This book is MUST READING for anyone who has been diagnosed with PTSD. It reveals the shocking deep secrets the mental health industry and the military-industrial complex does NOT want you to know.
Avia Publishing, 9780968497654, 738pp.
Publication Date: December 10, 2019